THE INSPIRATION
We used a "Fashion Forward" theme to transform the Foundation of the Carolina's space into an upscale boutique setting showcasing contemporary furnishing, floral and edible fashions. Our inspiration came from the idea of creating a space that would showcase fashion through the use of organic foods, floral designs, and body art.  Look closely; this design was all about the intricate details used to paint a stunning picture.
THE DESIGN
A fuchsia, purple, and crimson color palette was used to create a beautifully vivid visual experience. Custom designed fashion display pieces showcased jeweled works of art. Luxurious curved white leather sofas with accented pillows added a provocative edge to the posh design. Rather using tables in a conventional manner, we decided to forgo them by transforming tables into extraordinary jewelry display cases.  To create accent walls we used crimson red leather tufted panels with mirrored accents interspersed in between for a sleek and high style look. In front of each panel sat a crystal tufted white leather bench for a glamorous touch.
Two 5-foot mannequins adorned with edible locally grown and raised vegetables complimented the theme and custom designer handbags made from cake provided a unique element. Stiletto cake-pops were the favorite bite amongst our guests and a real showstopper. Beautifully body painted models were a major design element and brought the setting to life in a very artistic way. The overall design evolved into a custom couture theme presented with a creative twist for an unforgettable fashion meets food experience.
THE DESIGNER: New Century Planning:  April Ellerbe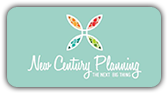 New Century Planning is an event management and consulting firm ready to handle every detail or provide any service a la carte with a turnkey experience.
New Century Planning offers expert destination knowledge, industry expertise, and creativity. Our unique business structure provides clients with unparalleled insights and solutions to create the perfect total event experience. New Century Planning has consistently provided the highest level of meeting and event services to some of the most prestigious national organizations and federal agencies, while remaining boutique enough to offer competitive, flexible pricing.
For more information about April Ellerbe and New Century Planning, please visit our website at:
www.newcenturyplanning.net
or contact us by phone at 919.295.2013.